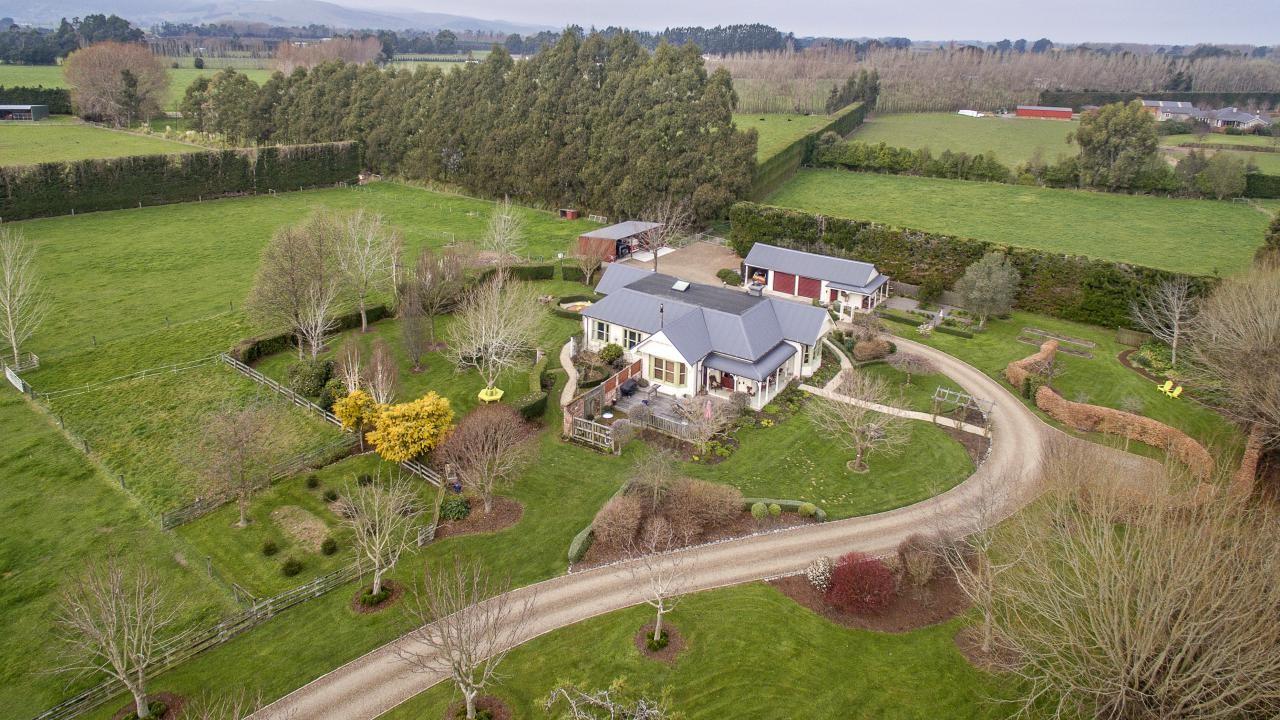 The Chestnuts
Often admired, and offered to the market for the very first time on an 'as is, where is' basis, this three-bedroom villa was meticulously crafted in 2005 yet resembles a timeless Victorian residence.
This quiet rear 5.2ha lifestyle block between Tai Tapu and Lincoln features a chestnut tree laden driveway leading you to this aptly named abode, 'The Chestnuts'.
The vendors were intent on creating an authentic villa and easily achieved their goal. The home displays the quintessential features of a villa from 1915 and combines a linear weatherboard exterior with recycled treasures and materials which offer a genuine feeling of period elegance.
The country-style kitchen interacts effortlessly with the dining area and lounge, with the exquisite sitting room offering an alternate setting for quieter occasions. Outside, the veranda and deck provide you with an inviting environment for both entertaining and relaxation.
The bedrooms are serviced by bathroom facilities including a family bathroom, an ensuite and a gardener's toilet while warmth is provided by diesel central heating, a log burner and an attractive open fire.
Every detail has been thoughtfully considered, including the versatility of the study, the loft, and the privately removed guest house that provides a peaceful retreat for visitors.
Set amid classically landscaped grounds with a myriad of fruit trees, the manicured hedging and mature shelter plantings offer plenty of respite from Canterbury's prevailing winds.
The 5.2ha property is also home to various outbuildings, sheep and cattle yards and ample covered parking space.
Although this property has felt the effects of the earthquakes, the vendor's unerring eye for design has created a home of extraordinary detail that is bound to leave a lasting impression.